Start Now. Finish Within Two Years… Pima Offers A-Z Career Choices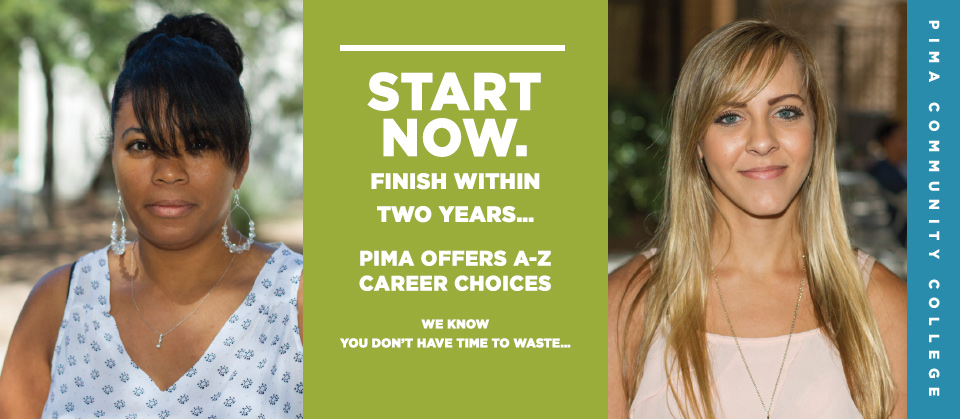 We know you don't have time to waste…
Start your college education by visiting Pima Community College. Choose a course of study, enroll and, within two years, you could be on your way to a brand new career and a lifetime of improved earning power. Check out the A-Z program list that follows to see what best fits your interests. If you need some guidance, PCC's advisors will be happy to help you figure out a career path.
PCC offers a multitude of options in a wide range of fields. Choose from more than 100 certificate and degree programs, as well as university transfer programs. PCC offers express degrees and day, evening, weekend, online and self-paced courses to fit your busy schedule.
Pima will take you from wherever you are to wherever you want to go!
Spring registration is under way. Classes begin Jan. 20, 2015. Register by Jan. 19!