Desert Vista Campus has Key Ties to Community on Campus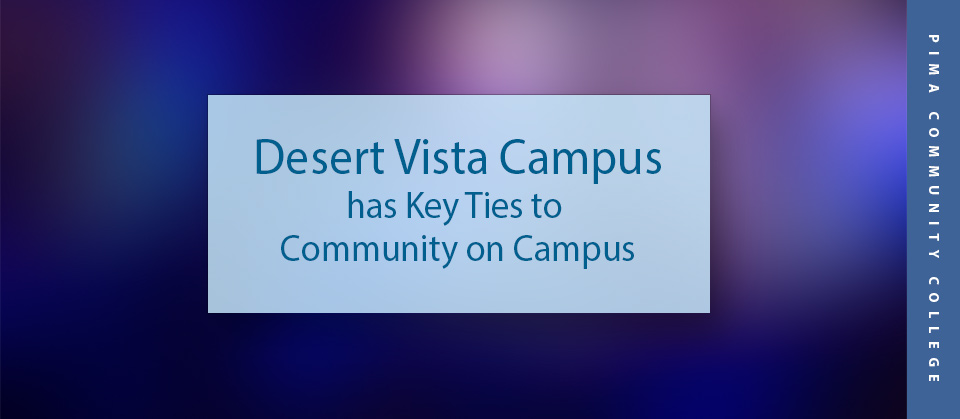 Two entities located at Pima Community College's Desert Vista Campus, 5901 S. Calle Santa Cruz, help PCC make the most of community partnerships.
Vision High School
Vision High School, a charter school that leases space at Desert Vista Campus, offers eligible students dual enrollment in PCC and PCC Center for Training and Development classes. The school has approximately three dozen students, 92 percent of whom are minorities (67 percent Hispanic and 14 percent American Indian/Alaskan Native) and 56 percent of whom are from economically disadvantaged families. The school's mission is to provide a cross-cultural comprehensive teaching and learning environment that empowers students to become life-long learners and contributing community members.
Tohono O'odham Scholarship Office
Since 2007, Desert Vista Campus has housed the Tohono O'odham Scholarship Office, which provides on-site counseling and advising to tribal students pursuing higher education. The Tohono O'odham Nation Scholarship Fund was established in 1995 and currently funds approximately 500 students attending post-secondary institutions throughout the United States and Mexico. Most of those students attend PCC.