Chemistry faculty honored by American Chemical Society's local chapter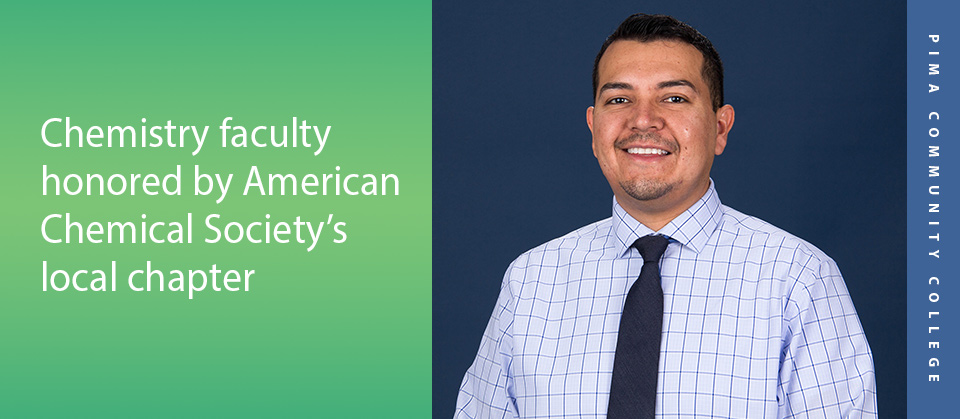 The Southern Arizona Section of the American Chemical Society has named Pima chemistry faculty Chris Cabello, Ph.D., its educator of the year.
The College Educator Award for Excellence in Teaching recognizes dedication to educating future scientists. Cabello teaches at Desert Vista and West campuses. He has worked for the College since 2013.
Cabello is the sixth PCC chemistry faculty to receive the award since it was created in 2006. Katherine I. Feuling, now retired from East Campus, received the 2014 award. Other most recent honorees from PCC are Pollyanna Wikrent (Desert Vista Campus; 2013) and Lonnie Burke, Ph.D. (East Campus; 2011).