Note to Our Prospective Students: Great Things are Happening Here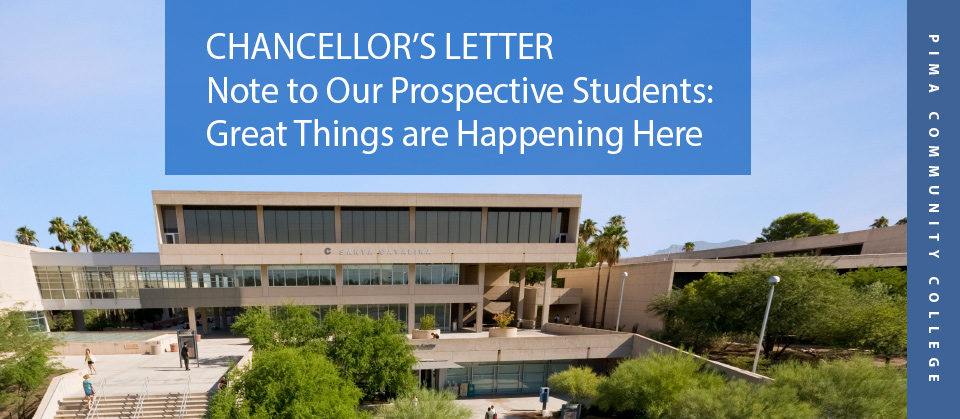 I'd like to whet your appetite for a wonderful education at Pima Community College by calling your attention to a couple of the many positive things happening at PCC.
I visited PCC's remodeled Dental Studies Clinic recently and I was incredibly impressed. Our Dental Studies Program is truly cutting edge and provides excellent training in Dental Assisting, Dental Hygiene, and Dental Laboratory Technology.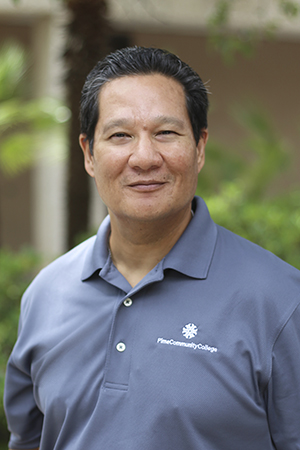 PCC students in the Dental Assisting and Dental Hygiene programs provide a variety of preventive dental services to the public, including PCC students, faculty and staff, at lower costs than those charged by most private dental practices. The students are supervised by licensed, practicing dentists and dental hygienists.
Last year, the students served about 400 patients in the clinic (520-206-6090), the only public community college dental health clinic in Southern Arizona. PCC's Dental Studies Program is accredited by the American Dental Association Commission on Dental Accreditation.
The College plans to add an Advanced Education in General Dentistry training program (AEGD) in two years. That program will provide postdoctoral training for dentists, with qualified dentists at the Dental Clinic, so that they can develop clinical patient training for students as well as provide low-cost restorative care. This integrative teaching model, slated to begin in July 2018, will be unique within a community college setting.
At West Campus, Oct. 15, the College hosted its first ever STEM Innovation Challenge. This project originally began as a way to expand our interactions with community partners and to give students greater exposure to innovation and entrepreneurship. Five teams competed, each team composed of PCC students, PCC faculty and community mentors. Their assignment was to identify and solve problems in the Science, Technology, Engineering and Math (STEM) arena that prevent our community from expanding the STEM ecosystem here.
From that first goal, the event grew into a communitywide event partnering with other community organizations that promote STEM education. In addition to the team competition, the event featured a keynote talk by NASA/Jet Propulsion Laboratory engineer Nagin Cox; interactive "challenge-based" exhibits by 60 community organizations and PCC faculty; micro-workshops on smart cities, space, STEM jobs, sustainability and global opportunities; and a STEM career exploration expo for students.
As you can see, there's plenty of excellence, education and excitement here at Pima. We hope you'll take a deeper look.
Lee D. Lambert, J.D.
Chancellor