Why Accreditation Matters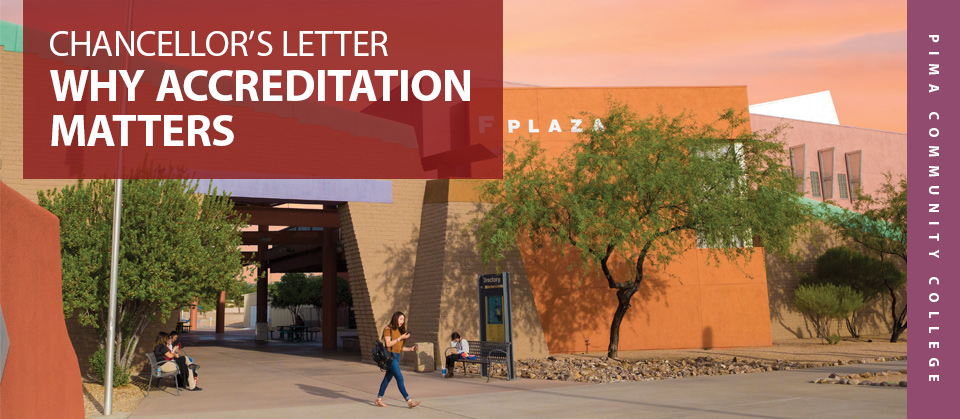 By now you've heard the great news that Pima Community College has been taken "Off Notice" by the Higher Learning Commission (HLC), PCC's regional accreditor.
Over the past four years, Pima worked diligently to improve processes and procedures, in order to be fully compliant with accreditation standards. Although we remained fully accredited throughout this process, many areas of the College needed improvement and realignment.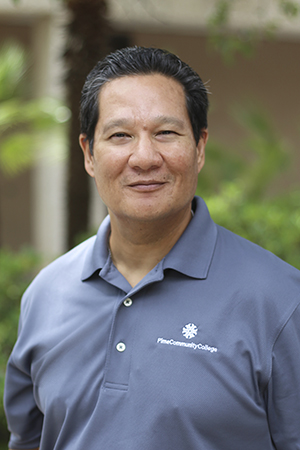 "Notice" is a form of sanction, a mechanism that the accrediting body uses to express extreme concern that the college is at risk of being out of compliance with one or more of the HLC's Criteria for Accreditation. Removal from Notice is a crystal-clear indication to students and the larger community that Pima is operating at a high standard, and will continue to contribute to the success of our students.
More about accreditation
When you select the college or university you plan to attend, an important factor to consider is whether or not the institution is "regionally accredited." Accreditation is a process through which colleges and universities demonstrate that their credits and degrees meet standards of excellence. Regionally accredited institutions have been reviewed through the most rigorous processes available. And, most colleges and universities will accept transfer credits only from other regionally accredited institutions of higher learning. Arizona community colleges and universities fall under the purview of the Higher Learning Commission, one of six regional accreditors throughout the nation.
As if that weren't enough
After you've selected a regionally accredited college — and we hope that will be PCC — the next step is to look at the institution's various programs and see whether they meet the standards required by that profession. I'm very proud that quite a few of Pima's programs are professionally certified and accredited. As just two examples out of many: Our Aviation Technology program is fully certified by the Federal Aviation Administration, and our Licensed Practical Nursing program is certified by the Arizona State Board of Nursing.
Is an accredited degree better?
The benefits of a post-secondary certificate or degree are tremendous. But it can't be just any degree. Obtaining an accredited higher education credential shows interested employers that you have the education and skills required to meet their standards. With a certificate or degree from Pima Community College, you'll enter the job market with credentials that will enable you to maximize your earning potential and build a strong future for you and your family.
Lee D. Lambert, J.D.
Chancellor