Advisors and Counselors Can Help You Explore Pima's Offerings
I receive a lot of emails and phone calls from people interested in attending Pima Community College, but who just don't know where to start. Or, they know they want to attend college, but don't know how to narrow down their interests into an area of study. We can help. Let me share a couple of those queries and the answers with you, as they illustrate the common concerns of prospective students:
Classes for Personal Enrichment
Hi Ryan,
I am a retired professional who spent time working in bookkeeping. I recently moved to Arizona from New York. Now that I have unpacked boxes and settled in to my new home, I would like to get out and meet some new people. I am interested in sewing. Can you please share more information with me about what I can do to start taking classes?
Sincerely, Bernadette
Hi Bernadette,
Welcome to the beautiful Sonoran Desert! The College offers several classes in clothing construction depending on your level of experience and comfort. Sewing classes are taught at the West Campus. Additionally, the College has a huge selection of both credit and noncredit courses that you can take for personal enrichment — from sewing to languages to creative writing. You can find links to PCC's credit, noncredit and continuing education units class schedules at pima.edu/schedule. Ultimately, you will need to complete an application for admission to the College before you can enroll in a course that matches your interests. The application costs nothing and takes seven to 10 minutes to complete. Before you complete an application, you are welcome to come to the campus, tour the facilities, and have a conversation with either an advisor or faculty in the department about your background and experience. Feel free to reach out to me, so we can arrange a tour and meeting.
Best, Ryan
Choosing a Career and Major
Hi Ryan,
Please help! I have many passions and interests but I don't know what to pursue. I enjoy learning about nearly everything. I have an idea of what I might like to do for a career, but I don't know what major will lead me there. My friends and family have told me over the years that I'm really good with languages but I think my calling is in the healthcare field. Where should I start?
Sincerely, Jackson
Hi Jackson,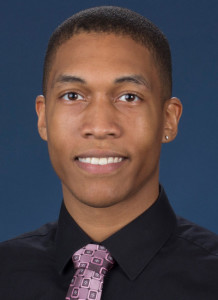 I understand the challenge of seeing so many different options and being unsure of which one to select. You might give some thought to a field where you could combine your interests, such as Pima's Translation and Interpretation Studies program, which could lead you into a career in translating in a healthcare setting. At Pima, we invite you to sit with a counselor and learn about the programs the College offers and which ones would be the best fit for you based on your long-term goals. Counselors can assist you with career exploration and decision-making. Also, pima.edu/programs and the last five pages of this CareerFocus magazine provide an A-Z list of all of Pima's degree and certificate options for you to explore.
Best, Ryan
Ryan Sermon is a PCC Admissions and Recruitment Program Coordinator. You can reach him at rsermon@pima.edu or 520.206.7448