Chancellor's Letter: Pima can give you the edge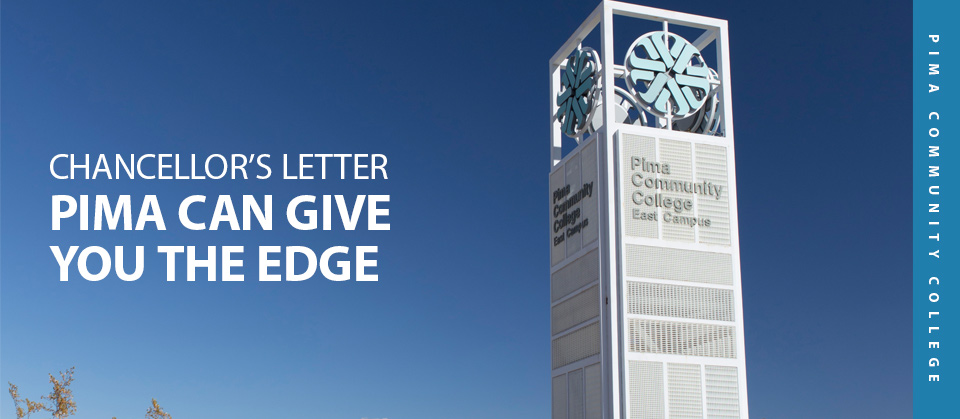 Like many states, Arizona suffers from a shortage of middle-skill workers.  Key sectors — aviation, advanced manufacturing and others — can't find work-ready employees, hampering their ability to grow. The National Skills Coalition reports that middle-skill jobs, which require more than high school but less than a four-year degree, account for 53 percent of Arizona's labor market, yet only 47 percent of the state's workers are trained to the middle-skill level. As one of our employer partners recently said, "These are not just middle skills; they are critical skills."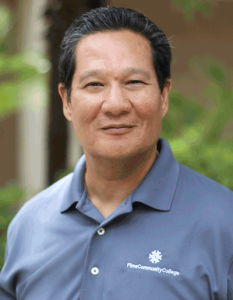 Pima Community College is uniquely qualified to fix that problem. We are partnering with industry to update curricula, equipment and facilities to create cutting-edge Centers of Excellence that will draw students and serve businesses in Arizona and beyond. We believe this will help make Tucson a destination for 21st century workers and employers from around the world.
We have completed our first health professions Center of Excellence with the upgrade of PCC's Dental Studies area (see page 7). We are in the final year of a grant that has allowed PCC to implement an integrative dental treatment model and provide students with a real-world, high-tech education in Dental Assisting, Dental Laboratory Technology and Dental Hygiene. With new equipment, enhanced clinic equipment, state-of-the-art lab facilities and expanded training, PCC's program is becoming a renowned Dental Studies Center of Excellence.
Our Centers of Excellence will ensure that PCC's training and curricula are consistent with national and industry standards. One strategy PCC has employed is to join with Central Arizona College and Maricopa Community Colleges to offer a joint uniform advanced manufacturing curriculum, with the help of private companies, including Boeing Co., and Raytheon Missile Systems.  In working with companies whose reach spans North America, we are ensuring that PCC graduates can meet the needs of industry anywhere and everywhere. Centers of Excellence in Applied Technology and other workforce areas will benefit both local employers and graduates.
Simply put, we are working to cement PCC's status as a premier community college that serves as the leading source of regional workforce training and expertise. At Pima, you can choose from a variety of certificates, degrees and industry certifications that combine theory and science with extensive safety training and hands-on experience.
A certificate or degree from Pima can give you the edge in moving up the career ladder. We hope you'll join us.