Serving the Community through Federal Work-Study

Help save a shelter pet. Read books with children. Run a tutoring program for refugees.
By Anne T. Denogean
Pima's Federal Work-Study (FWS) opportunities go well beyond the boundaries of our campuses, with jobs available at several community and service organizations, as student Chris Santos was pleasantly surprised to learn last year.
Among Pima FWS employers are Arts For All, Habitat for Humanity, Literacy Connects, Lutheran Social Services of the Southwest (LSS-SW), and the Pima Animal Care Center (PACC).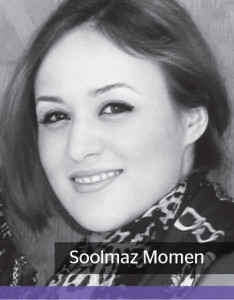 Santos was hired under a partnership in which Pima provides FWS workers to PACC. He performed various duties throughout the facility, working in animal protection services, human resources and adoptions.
"When this opened up, I said, 'Oh my goodness, this is such a different experience,'" Santos said.
"I think this is the best job I've ever had so far," he said. "The people make it really great. We all have the same goal. We want to get the animals – dogs, cats, rabbits – adopted and into a happy home for everyone to enjoy."
Pima Culinary Arts student and FWS worker Sara Harrison said of her experience at PACC, "It was eye-opening to see in-depth everything they do to support people and the public, such as reuniting pets and families and working with people on fees if it means that person can keep the animal. And it was exciting to see how much the public supports the organization. It's a beautiful thing."
In fall 2019, PACC hired 10 Pima FWS students, who worked until the College shut down in-person activities in March because of the COVID-19 pandemic. Those student employees helped PACC get more pets out of their kennels, provided enrichment activities for the animals and provided customer service to the public.
"The students are great workers. They are always willing to jump in to help and to learn to do new things," said Bennett Simonsen, PACC Community Programs manager.
Aurie Clifford, Pima's assistant director of Title IV compliance, said the FWS program requires that at least 12% of Title IV funding be dedicated to community and service organizations, "so I need them as much as they need me." At any given time, about one-fourth of Pima's 150 to 170 FWS jobs are with community and service organizations, she said. The FWS students are paid, of course, with federal monies, creating a win-win situation for everyone.
"Our students do all kinds of things," Clifford said. "It's free labor for the organizations, but it's not volunteer work. The students are paid, so they are invested and the employers can count on them."
Pima's 2019-2020 FWS Employee of the Year was Soolmaz Momen, who proved to be an amazing asset to LSS-SW.
Momen is attending school to become a nurse, but she already holds a bachelor's degree in English Literature and a master's in Linguistics. Before immigrating to the United States from Iran three years ago, she was an English and ESL teacher.
LSS-SW hired Momen to help interview potential tutors for refugee K-8 students, but she soon took responsibility for all aspects of the new program.
"I showed the initiative to do more, and the supervisor trusted me and gave me the opportunity to run the whole program," Momen said. "It was the greatest experience."
"She vetted, hired, trained and oversaw the other students," said Emily Macaluso, LSS-SW interim director.
The tutors were assigned to English Language Development classes at Roberts-Naylor K-8 School and worked with either small groups of children or individual students to provide additional assistance in reading and writing.
"They provided that extra one-on-one support to students," Macaluso said. "We have no funding and no money for programming, so we always try to find creative ways to provide services."
Pima student Cathy Epperson, who is studying Fitness and Wellness, thought a FWS job would be "mundane and boring" before she saw the opportunities. Instead, her FWS job as a literacy coach with Literacy Connects turned out to be richly rewarding.
Twice a week, she visited a school and spent time reading with individual students. The students didn't necessarily have trouble reading but they didn't have joy for it. Epperson's job was to show them that reading is fun and that books can be exciting and enjoyable.
"One child, Addison, when I first met her said, 'I don't like to read. I don't want nothing to do with a book,'" Epperson said.
A few months later after many one-on-one reading sessions, Epperson recounted, the same child told her, "'I never realized that reading was so fun. I just saw it as a job. Now I know books are fun. I had my daddy come to the (school) book fair and he bought me three books.'"
Violet Kennedy, library manager for Literacy Connects, said the organization has hired two or three Pima FWS students each semester for about five years.
"It's worked out really well," she said. "We've been trying to connect with people interested in education careers. This gets them into a school and they are bonding with students and possibly solidifying their desire to teach."