The Time to Complete Your GED is Now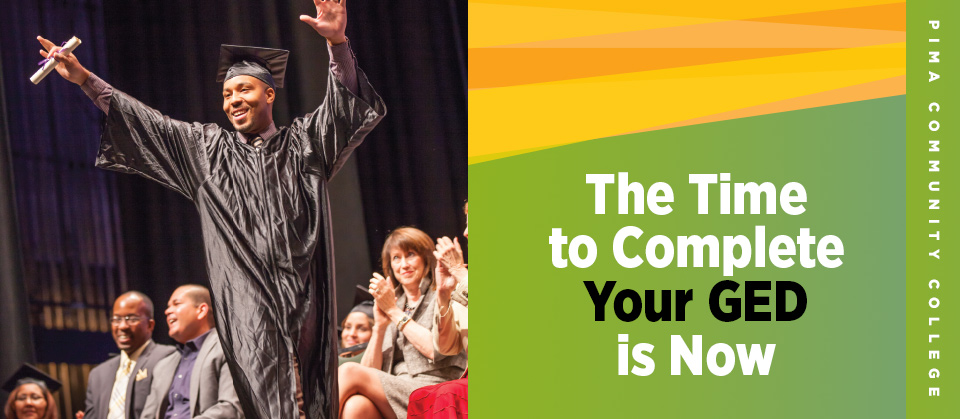 With big changes coming to the test in 2014, students who have passed parts of the exam are urged to finish what they have started.
When Brianna Norton received her high school equivalency diploma in May, it marked the successful end to an education journey that began nine years earlier.
Norton was one of nearly 300 students who received General Education Development diplomas, commonly known as GEDs, at the Pima Community College Adult Education graduation ceremony at the Tucson Convention Center.
"It was a long road, with some ups and downs along the way. I was super-excited to finally get it," said Norton, a 27-year-old married mother of three. "I always wanted to show my kids that I never gave up on my education."
Many at May's graduation were like Norton, who passed the math portion of the examination in March after completing the exam's other four parts back in 2004. Those students completed the five-part exam over a span of months, or even years.
But many students still have only partially completed the examination, and the message for them from PCC Adult Education is simple: Finish what you have started.
"If you started the GED but haven't passed all sections by the end of 2013, you will have to start from scratch in 2014," said Regina Suitt, advanced program manager with Adult Education Services at PCC. "The sections you passed won't carry over. You will lose the work you've done."
Major changes coming 
Come Jan. 1, 2014, the test will have substantial changes:
Students will take the test on computers. The old test was administered with pencil and paper.
The structure of the test will be different. The old test consisted of five parts. The new test consists of four: literacy; math; science and social studies.
The cost of the examination, currently $100, will go up.
"Pima Community College Adult Education has the resources to help anyone who wishes to complete their GED," says Suitt, adding that Nov. 4 is the deadline for new students and Dec. 2 is the deadline to schedule if you've already started testing a GED examination for 2013. "We urge you to contact us as soon as possible so that you can prepare for the test or get you started with classes that will help you prepare for the new test."
Brianna's story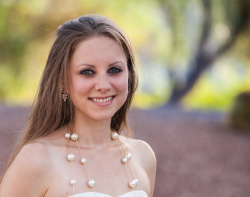 For Norton, who dropped out of high school to raise two girls and a boy with her husband, Tony, earning a GED was always in her thoughts.
" I wanted a career so I could help support the family."
"I wanted a career so I could help support the family," said Norton, who intends to enroll at PCC in the fall, and eventually wants to become a labor and delivery nurse.
With the support of her husband, brother and mom, who babysat the kids, Norton studied for the test and passed practice tests in the five subjects. That enabled her to sit for the actual examination. On testing day, Norton was called to the front of the room by the proctor.
"I was expecting some bad news," Norton said.
She got the opposite: Because she passed the examination's four other parts in 2004, she had to take only the math portion.
"I was shocked and thrilled. I had studied for everything," she said.
An hour after taking the test, she went online and learned she had passed.
"I couldn't believe it. I thought I read the results wrong," said Norton, who called PCC Adult Education to verify the results.
After hearing that she had in fact earned her GED, Norton cried, called her husband, and celebrated by going out to dinner with family and friends.
Families transformed
Norton was acutely aware of the big potential boost to earnings offered with a GED. In 2010, a person who had not completed high school earned an average of $20,241 annually, versus $30,627 for someone with a high school diploma, according to the U.S. Census Bureau.
If I hadn't gotten my GED, I wouldn't have done anything else educationally or professionally."
But the value of a GED goes beyond increasing an individual's salary potential. Educational success has the power to transform families by raising everyone's academic horizons.
Lorraine Morales, got her GED in 1976 after dropping out of high school to get married. Earning that credential set her on a path that culminated in a doctorate in Educational Leadership from Northern Arizona University and her current position, vice president of instruction at PCC's East Campus.
"If I hadn't gotten my GED, I wouldn't have done anything else educationally or professionally," she said.
Morales' decision to continue her education has had an impact on her extended family.
"My going to school has changed the conversation for everyone from 'Are you going to college?' to 'Where are you going to college?'"
The message has trickled down to the youngest members of Morales' extended family. At a recent gathering, Morales' 7-year-old granddaughter commented to her, "So, I hear you are a doctor at the college."
Morales said that was true. The young lady did not respond, but her grandmother's academic and career achievements – made possible by first getting her high school equivalency degree – clearly had ignited a spark. CF
What you need to know about the new GED test
Given on computers
Consists of four sections – literacy, math, science and social studies
Will increase from the current $100
Authorized GED tests not
administered online
In Pima County, GED testing is administered at PCC Adult Education sites, under the authority of the Arizona Department of Education. Some organizations claim to administer the test online and issue high school equivalency certificates. It is important to note that those certificates are not GEDs and are not accepted by colleges, universities, the military or employers.
About Pima Community College Adult Education
Each year, PCC Adult Education helps more than 8,000 students improve their lives through education. PCCAE offers free:
Adult Basic Education in reading, writing and math
GED preparation and GED testing for Arizona high school equivalency diploma
English Language Acquisition for Adults
Rights and responsibilities of citizenship
PCCAE also offers
Civics education
Family literacy
Project RAISE, education for adults with developmental disabilities
Refugee education
To learn more
PCC Adult Education: 206-3987
Taking the GED test at PCC: www.pima.edu/programs-courses/adult-education/take-ged-test/index.html
Arizona Department of Education: www.azed.gov/adult-ed-ged/general-ed-development/
How to help
Help PCC Adult Education students achieve their educational goals by donating to the PCC Foundation. Tax-deductible contributions may be sent to 4905 E Broadway Blvd, Tucson AZ 85709-1320, or visit our secure website, www.pima.edu/give-to-pima and click on PCC Adult Education.