Want to be an Entrepreneur?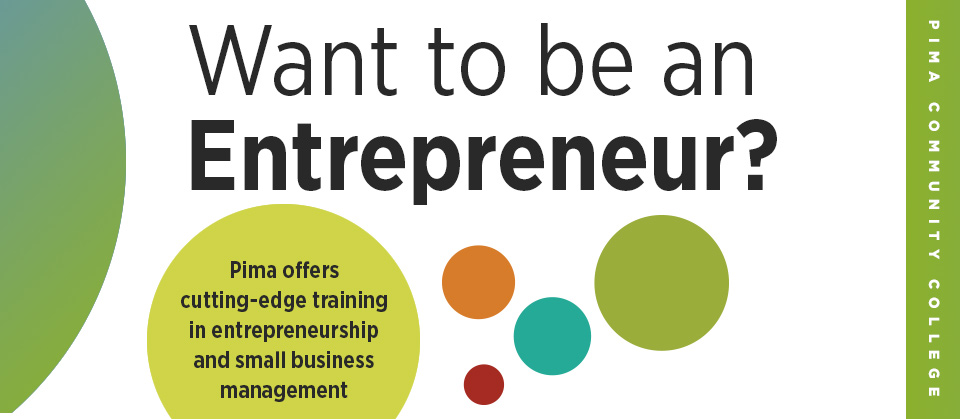 Pima offers an Entrepreneurship Academy and Boot Camp that can help turn your business ideas into action in as little as five weeks.
The series of workshops provide invaluable insight into all aspects faced by new and developing business owners.
"The workshops are designed to give participants the tools necessary to start and grow a successful company," said Stan Steinman, academic dean of Workforce and Business Development at Pima..
Dori Klass, 52, a former Entrepreneurship Academy student, worked for more than 20 years with a Fortune 50 international health care company and holds an Executive Master of Business Administration degree from the Lake Forest Graduate School of Management.
"I wanted to get from 'I'm a mom with a small business' on the side to 'I'm a mom and a successful business owner,'" Klass said.
Klass is a certified life coach, leadership consultant, author, speaker and workshop facilitator. In 2003, she launched her first company, Dori Klass & Associates, Inc., a consultancy and coaching practice. In 2008, she co-launched, World Class Parenting, LLC, a company devoted to elevating the role of parents and supporting parent leaders who want to be more prepared, proactive and purposeful in their role.
Klass enrolled in Pima's Entrepreneurship program to brush up on her skills and network with other small business owners.
"The instructors are people who've had success in their careers," Klass said. "They all had real-life examples to share."
"Pima's Entrepreneurship program provides top-notch training and education," said Cheryl Bakari , one of PCC's Entrepreneurship instructors with more than 20 years of experience as a small business owner.
The instructors have decades of experience, Bakari said. They are "field-tested experts."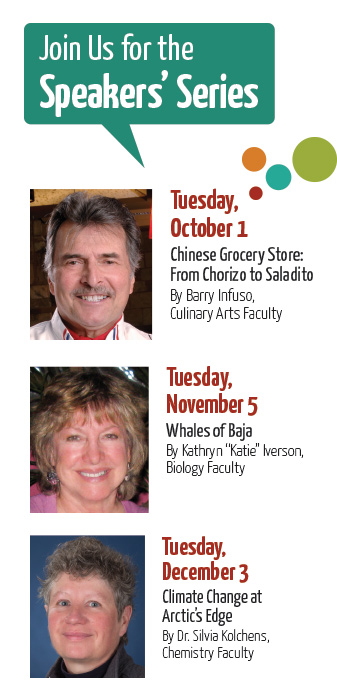 Klass is very pleased with Pima's Entrepreneurship program. The courses showed her how to grow her business, profit and income.
Klass has been actively looking for other ways she can serve the community.
"I've been able to make a profound and positive impact on the lives of my clients and still be a mom … It's the best of both worlds," Klass said.
Bill Paluda, a former Entrepreneurship program student, is in the start-up phase of developing his small business.
"The Entrepreneurship workshops helped me in developing my business plan," Paluda said. "The classes opened up new avenues that I've never been exposed to."
Paluda hopes to have his small business up and running by the end of this year and looks forward to taking advantage of the resources he was given.
The Entrepreneurship workshops are supported by a U.S. Small Business Administration grant and offer a series of noncredit, concentrated, skills-based workshops. All courses are taught by instructors who have experience with starting and/or managing their own business.
Register now. Classes begin soon. Call 206-6468 to register, or for more information, email [email protected] or go to pima.edu/business-industry/custom-training-programs and select "Learn More" under PCC Offers Entrepreneurship Academy and Boot Camp. CF
This project is funded by a grant from the U.S. Small Business Administration (SBA). SBA's funding should not be construed as an endorsement of any products, opinions, or services. All SBA-funded projects are extended to the public on a nondiscriminatory basis. Reasonable accommodations for persons with disabilities will be made, if requested at least two weeks in advance. Contact the campus Disabled Students Resources (DSR) office at 206-6688 to begin the accommodation request process.
Pima Community Collegeís Provost and Executive Vice Chancellor for Academic and Student Services Jerome Migler, Ph.D., along with Faculty Senate, invite you to be inspired by some of PCCís distinguished faculty.
The Speakers Series sessions are free and open to the public. Each presentation is held at 6 p.m., in the Community Board Room (Building C) of the District Office, 4905 E. Broadway Blvd. Light refreshments are served.