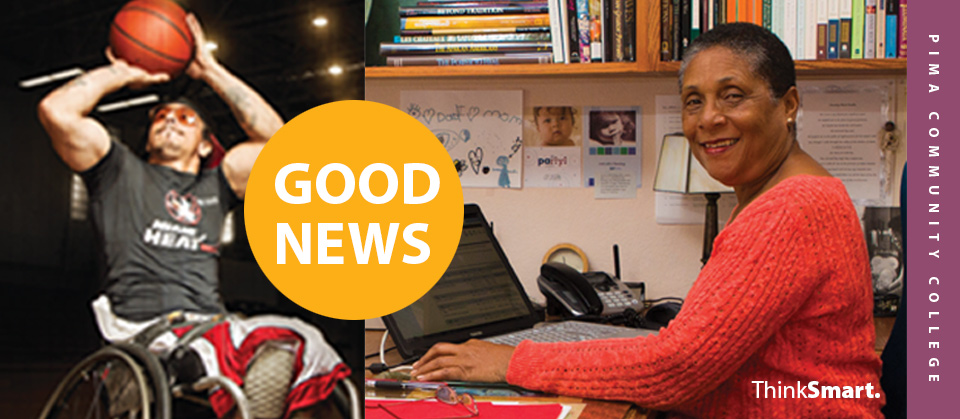 PCC Student Named to 2017 All-USA Community College Academic Team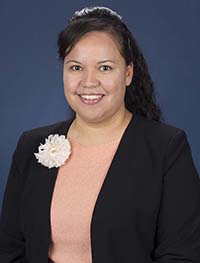 Pima Community College student Liz Pennington was named in spring 2017 as one of the nation's top community college students by the international Phi Theta Kappa Honor Society.
Pennington was selected as a member of the 2017 All-USA Community College Academic Team and awarded a $5,000 scholarship. Only 20 students from more than 1,900 nominees were selected for this prestigious honor. The All-USA Community College Academic Team is sponsored by the Follett Higher Education Group and presented by USA Today with additional support from the American Association of Community Colleges and Phi Theta Kappa.
PCC Student Mario Moran Featured in the Award-winning Documentary "The Rebound"
"I know I can overcome anything as long as my heart is beating," said PCC student Mario Moran.
Moran's journey is one of the primary story lines in "The Rebound," an award-winning documentary —both inspiring and tragic — about the Miami Heat Wheels and the world of wheelchair basketball. For more information about the film, see reboundthefilm.com.
Moran, 30, grew up in New Jersey, where at 18, he was shot and paralyzed from the waist down. Moving to Miami to start a new life, he joined the Miami Heat Wheels — a National Wheelchair Basketball Association (NWBA) team. Now living in Tucson, he is taking courses to brush up on his reading and writing skills through PCC's Adult Basic Education for College and Career (520-206-3987, pima.edu/adulted) and plays on The University of Arizona wheelchair basketball team.
PimaOnline Degree Offerings Continue to Expand

Pima is moving toward offering more degrees and certificates that students can complete entirely online. Currently the College offers the following programs:
Associate of Arts (AA) in Elementary Education for Transfer
Associate of Arts (AA) in Liberal Arts for Transfer
Associate of Applied Science (AAS) Degree and Certificate in Health Information Technology
Associate of Business Administration (ABUS)
Associate of General Studies (AGS) for Transfer
Certificate in Human Resources
To find out more about PimaOnline or programs, go to pima.edu/pima-online, or contact 520-206-6552 or [email protected]
Join Us for Speakers' Series Fall 2017
Pima's Speakers' Series features some of the College's best and brightest faculty speaking on their topics of expertise. The sessions are free and open to the public. Each presentation is held at 6 p.m., in the Community Board Room (Building C) of the District Office, 4905 E. Broadway Blvd.
Light refreshments are served.
Dates and topics at a glance for fall 2017:
Oct. 3: Creative Writing
Nov. 7: Student Success & Writing
Dec. 5: Metacognition