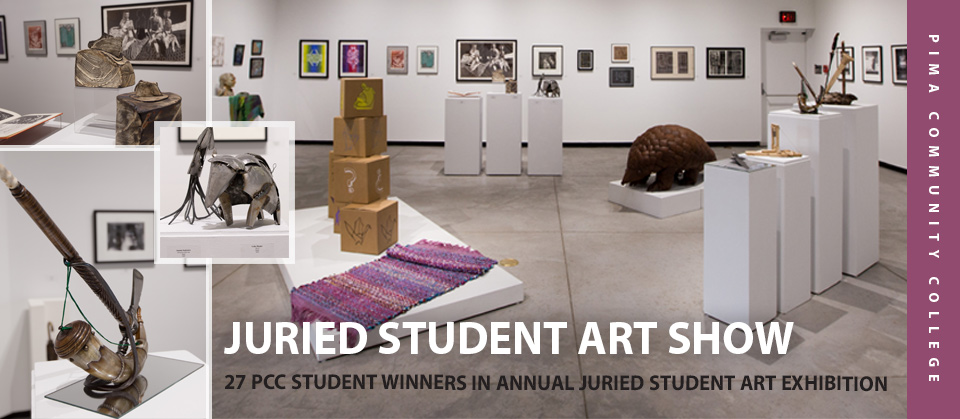 27 PCC student winners in annual Juried Student Art Exhibition
The Bernal Gallery Annual Juried Student Art Exhibition in the spring had 27 PCC student winners.
Those winners received awards from a total of more than $4,000 in scholarships, gift certificates and prizes during a Reception and Award Ceremony April 13.
The works were displayed at the Louis Carlos Bernal Gallery at the West Campus Center for the Arts, pima.edu/cfa. Some of the work is featured on this page.
The awards were made possible by the generous support of Pima Community College Center for the Arts community sponsors.
Annual Juried Student Art Exhibition Award Winners (2017)
Thirteen Best of Categories, Nine Honors and Six community awards
Best of Show
Jo Andersen – I am I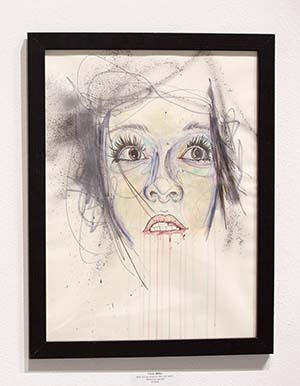 Best of 3D
Dana Waller – Carpe Diem
Best of 2D
Christine Dawdy – The Women
Best of Ceramics
Rick Spriggs – Star Vase
Best of Drawing
Jennifer Lynn – Resignation
Best of Fibers
Melissa Burns – Waterfall
Best of Mixed Media
Rick Spriggs – Bowl with Holes
Best of Metals
Ann Peterson – Pangolin
Best of Painting
Juan Jose Delgado – No Mans Land
Best of Digital Photography
John Terry Johnson – Untitled 3
Best of Traditional Photography
Davey Miller – Dysphoria 3
Best of Printmaking
Penny Batelli – Beargrass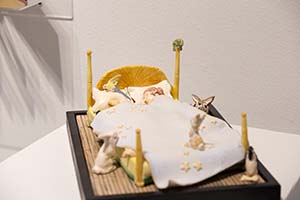 Best of Sculpture
Elaine Isner – Lil and the orange Pepper
Honors Ceramics
Kendra Philbrook – Haystack Orange Flask
Honors Drawing
Jasmine Membrila – Accompanying Death
Honors Fibers
Rua Bandaranayake – Sheepish
Honors Sculpture
Dana Waller – Umbrella
Honors Metals
Cathy Woodard – Knife
Honors Mixed Media
Peter Van Peenen – Outside the Box
Honors Painting
Mia Garcia – Sunny Side-Up
Honors Photography
Kate Dawes – Wadsworth Dying 3
Honors Printmaking
William Hollingshead – The Thing in the Tree
Desert Fire Charity Award
Steven Hasdu – Inspired
Betty and Joe Harris Award
Larry Gotkin
Century Award
Adam Gilliland
Wabi Sabi Award (No. 1)
Peter Van Peenen
Wabi Sabi Award (No. 2)
Rua Bandaranayake
Claire Campbell Park Award
R. Bear Lippman