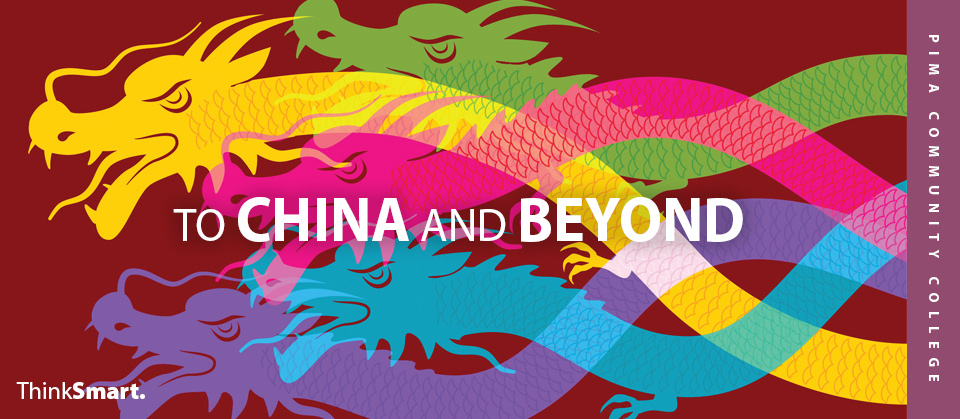 By Paul Schwalbach
PCC's growing Study Abroad program gives students a unique opportunity to hone valuable language, cross-cultural skills
Leandra Bailey admits she worried how she and her fellow Pima Community College students would be received when they arrived in the Peoples' Republic of China in September 2016 for a semester of study.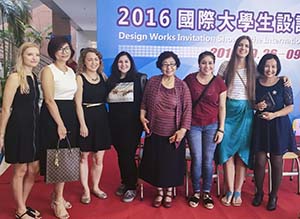 "I thought that Chinese culture might not be that welcoming to American students," she said. But it took only a few days for Bailey's worries to evaporate. "The people were unbelievably welcoming to us. I have never been in a place where I felt more welcome, actually," she said, at a board meeting earlier this year. 

Bailey was one of six PCC students who attended Zhuhai Polytechnic College in southeastern China in fall 2016. For five hours a day, they took classes in Mandarin. They also participated in conversation groups with Zhuhai Polytechnic business students and immersed themselves in the culture in and around Zhuhai, which has a population of about 1.3 million.
Traveling in the city proved to be enlightening for the students, said Bailey, who will attend The University of Arizona this fall to study astronomy.
"There would be random strangers on the side of the road who would invite us into their homes for tea," she said. "When we were walking down the road, there would be people who would offer us gifts just because we were students and educators. That's something that they very highly value in their culture."
In Zhuhai, the PCC students lived on campus and received peer and staff support while earning 15 PCC credits in Chinese.
"The students were immersed in a very rigorous program of study," said Daisy Rodriguez Pitel, associate director of PCC's Center for International Education and Global Engagement. Rodriguez Pitel served as their instructor for a one-credit Honors course that was part of the Study Abroad program. As part of the course, students submitted weekly "reflection journals."
The excerpts reveal that the experience affected the students in ways not limited to the classroom. One student wrote, "Beginning is always rough, as it was for me, but it gets better always. Forming new bonds, tasting new foods, viewing beautiful sights has been my path to living in this country."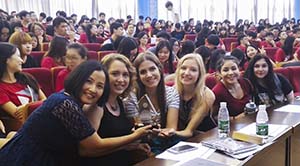 Such cultural enrichment pays off when students embark on a career. In Study Abroad programs, students learn a new language while gaining an appreciation for and knowledge of other cultures – knowledge valued by employers in an increasingly interconnected 21st-century economy.
Student Haven Scheiderer, who intends to pursue a degree in education at a four-year university, learned how to work in a multicultural team.
"I had to work with different personalities to get things done," she said.
PCC continues to enhance its Study Abroad offerings. This summer, PCC sent students to three programs in Mexico: Art and Culture in Oaxaca; Spanish Language and Culture Immersion in Aguascalientes, Sonora; and Spanish and Medical Exploration in Hermosillo. For 2018, PCC is exploring offering programs in Ireland, Taiwan and Spain.
And in fall 2017, a group of Zhuhai Polytechnic students will attend PCC. Beyond improving their language and intercultural skills, they likely will experience what PCC's Rebecca Gonzales said was the best aspect of studying abroad: "the memories and long-lasting friendships that we created."