Bernal Gallery Director David Andres Honored with Governor's Arts in Education Award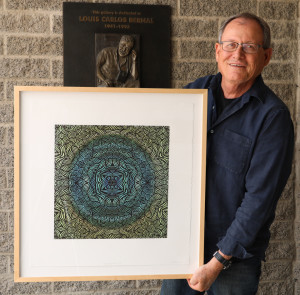 David Andres, director of the Louis Carlos Bernal Gallery at West Campus Center for the Arts has received a prestigious 2017 Governor's Arts Award. Andres was honored in the Arts in Education-Individual category for his significant support or participation in activities that foster excellence in, appreciation of, or access to arts education in Arizona. Andres, PCC's Outstanding Adjunct Faculty in 2010, also has received an Art Educator Lumie award from the former Tucson Pima Arts Council. His prints and paintings have exhibited locally and internationally.
The Louis Carlos Bernal Gallery, located in the Center For the Arts at West Campus, and its programs are free and open to the public. For more information, visit pima.edu/community/the-arts/louis-carlos-bernal-gallery/.
Astronomy "Superhuman" faculty Dennis W. Just wins $50K in TV Show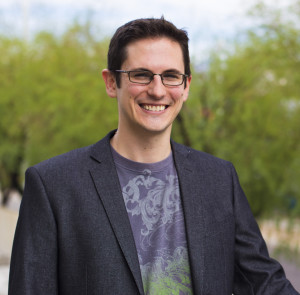 Astronomy faculty Dennis W. Just, Ph.D., received a $50,000 prize this summer for winning an episode of the new show "Superhuman," available online at fox.com/superhuman. In "EXTREME AWARENESS," which is episode 4, Just correctly identified the only three differences between two sets of more than 3,000 letters each.
"I never knew my ability would ever amount to anything this big!" Just says. "I'm glad I was able to represent PCC for it."
Just, whose website is denniswjust.com, teaches such astronomy courses as AST 101IN — Solar System and AST 102IN — Stars, Galaxies, Universe. A list of all PCC Astronomy classes offered is at pima.edu/schedule.
Start at Pima, Go Anywhere
Since 2013, hundreds of people have used Pima as a springboard to some of the best colleges and universities in the country, including Harvard, Johns Hopkins and Penn State universities. In addition, thousands more have gone on from Pima to Brigham Young, Oregon State, New Mexico State and other top 200 schools. The word cloud at right identifies the most popular schools for PCC alums.