Art lovers: Join us ONLINE for Pima's Sculpture-On-Campus Virtual Art Exhibition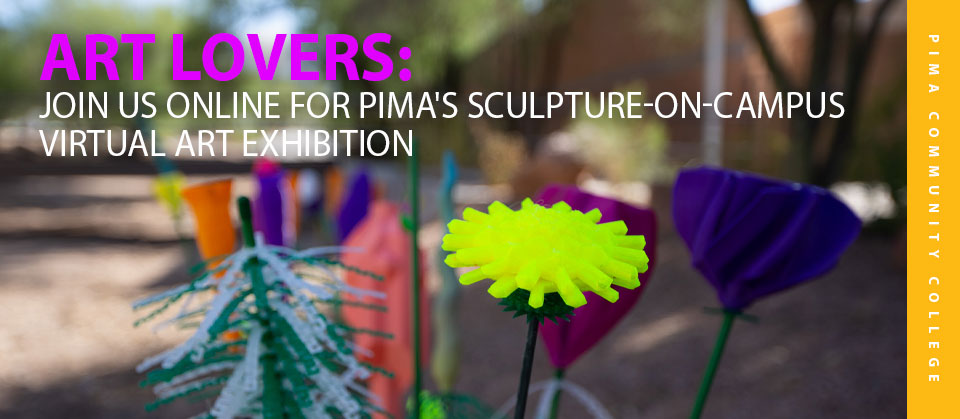 Seven new works of art on display 
Even in times of toil and trouble – or especially in those times – art can set you free. With COVID-19 keeping people at home, Pima Community College's Sculpture-On-Campus moved online for its sixth installment of three-dimensional art.
The public art exhibition, located throughout the grounds of East Campus, began in 2004 to provide local residents and regional art audiences an outstanding and engaging resource for fine arts. While physical access to the campus remains limited, Sculpture-On-Campus 2020 is giving the public a virtual view of new works by
Piper Bast
Carlton Bradford
Jorge Caballero and Ivan Castro
Kevin Caron
Olivier Mosset
Willie Ray Parish
Joan Waters
View the new sculptures and hear from the artists behind them on the PCCTV YouTube Channel at youtu.be/1Z9JYcFHMuc.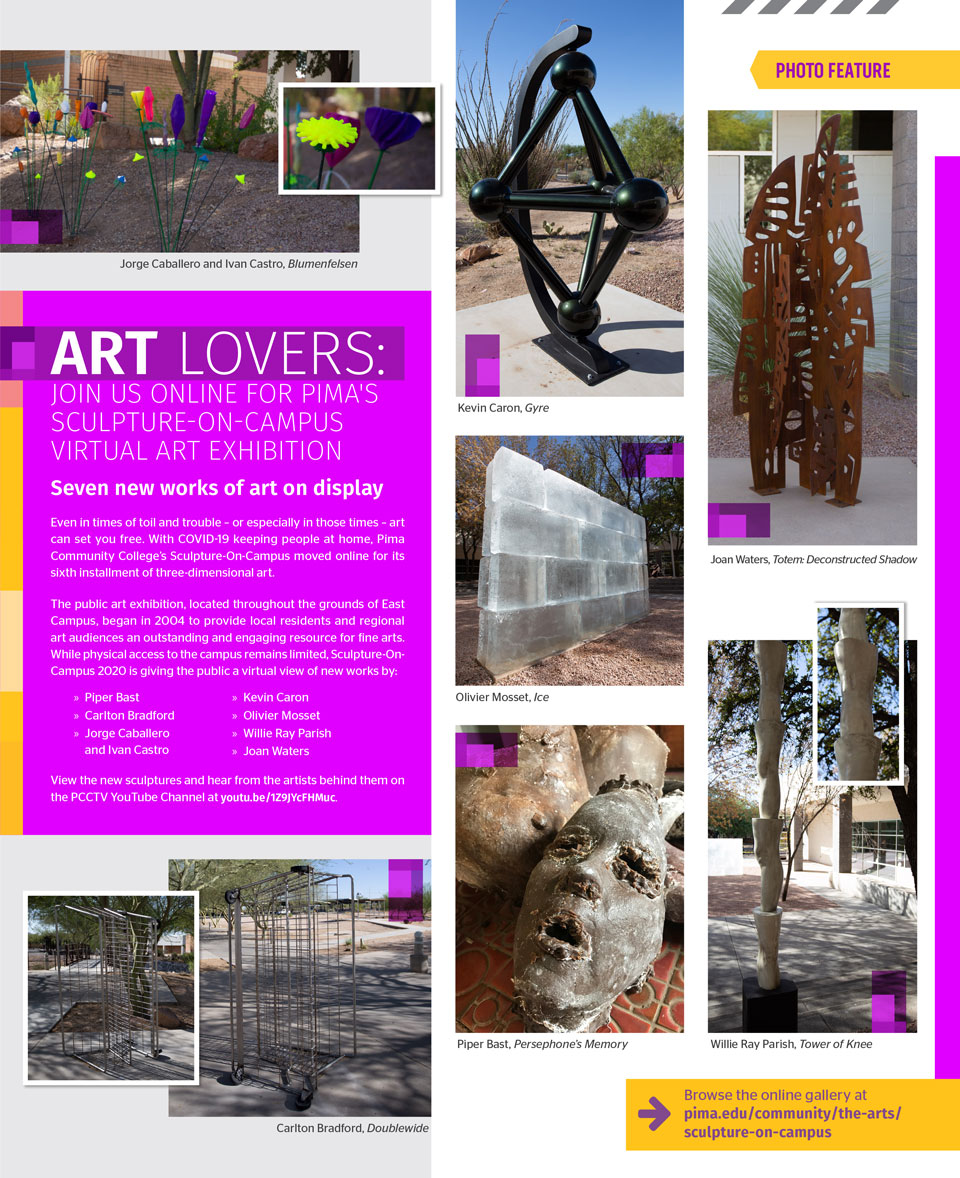 Browse the online gallery at pima.edu/community/the-arts/sculpture-on-campus