Aztecs Athletes Shine

After a late start to the 2020-2021 sporting season because of COVID-19, Pima Community College athletes hit the ground running!
The men's and women's track teams pulled off a rare double, with both teams crowned regional champions, including several individual champions. Women's volleyball also won a regional championship, while women's basketball finished eighth in the national tournament.
Men's tennis, and one member each of the men's and women's golf teams qualified for nationals. Baseball had a 20-game winning streak and, at the print deadline, men's soccer was in the national semifinals.
Students Fire Up the Aztec Grill Food Trailer
Fire up the grill!
Students in Pima's Hospitality Leadership program are getting a feel for real-life culinary work in a new portable "classroom." This summer, faculty began teaching HRM 199WK and Catering Operations students in the Aztec Grill food trailer. The program uses the trailer to provide hands-on experience in food transportation and storage, menu development, point of sale transactions and record keeping.
The Desert Vista Campus is home for the trailer, which is pulled by a pickup truck. The program will travel to other Pima campuses, as well as events and booked caterings. Pima purchased the gently used trailer in 2020, and the new truck in 2021.
Pima Students Win Business-Case Competition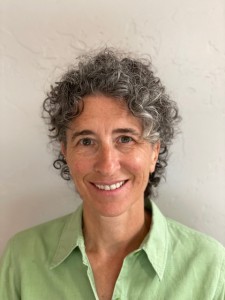 Pima business students are proving their savvy. During spring 2021, a Pima student team finished first out of five Arizona community colleges taking part in the Arizona Community College Excellence virtual business-case competition, sponsored by the University of Arizona Eller College of Management. Pima has won four of the six ACCE competitions it has entered.
The team of Danielle Ostrop, Angel Stephens, Santiago Rico and Michelle Gibson had two hours to present a solution for a company to increase its sales. A key element of their solution praised by the judges was a smartphone app that "let customers carry the company in their pocket."
Business faculty member and team advisor Suzi Haertzen said, "I really have to hand it to the students. They worked independently and came up with a smart, creative presentation on their own. I think that speaks to the caliber of students we have at Pima."
Read more Pima highlights on the College website

Pima Adult Education Instructor Consuelo Carrillo was honored as national Teacher of the Year by Coalition On Adult Basic Education earlier this year. See pima.edu/news/stories
Pima Arts, the College's Arts Division, dedicated its virtual and social media spaces to social justice following the 2020 fatal police shooting of Breonna Taylor and murder of  George Floyd (former policeman Derek Chauvin was convicted of second-degree unintentional and third degree murder in the Floyd case in 2021).
See pima.edu/news/stories/pima-arts-social-justice-cf-21.html