Hot Rides and Cool Programs: TSRA car show draws public to Pima, raises scholarship funds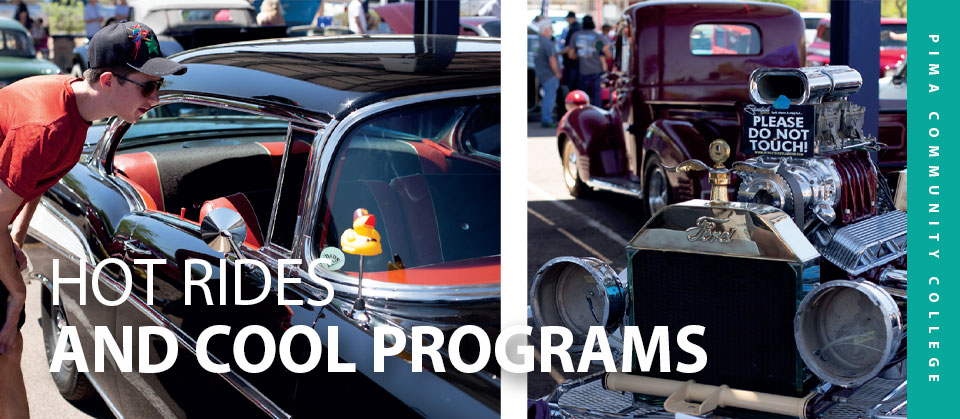 2021 was the most successful year so far for the Tucson Street Rod Association (TSRA) Rodders Days Car Show, held April 24 at Pima Community College's Downtown Campus.
The event, graced by a glorious sunny day, featured 276 vehicles and was attended by an estimated 2,000 people. It featured hand-built street rods, electric vehicles, custom and classic cars, some worth up to $100,000; antique engines and mining equipment; vintage campers; food sales and other vendors. Folks of all ages enjoyed barbecue and snow-cones as they marveled at the many beautiful antique, classic and custom cars and trucks. Pima's Dean for Applied Technology Greg Wilson led campus tours, attended by about 200 people, of the new Automotive Technology and Innovation Center.
This unique partnership raises awareness of Pima's programs, showcases the Downtown Campus and raises funds for Pima scholarships. TSRA has donated more than $23,000 to Pima over the past three years with thanks going to the car show sponsors, Yarbrough Electronics Sales (YES), Inc., WeBuyHouses.com, The Specialists, Raskob Kambourian Financial Advisors, Ltd., Platinum Rollas, Jack Furrier Tire and Auto Care, and many more.
The next show is April 23, 2022.