Lights, Camera, Career: A student follows her interest in video making at Pima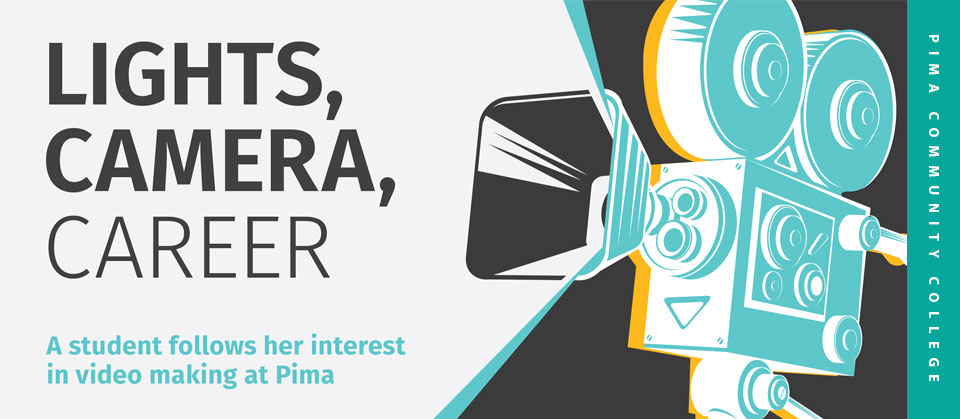 By Paul Schwalbach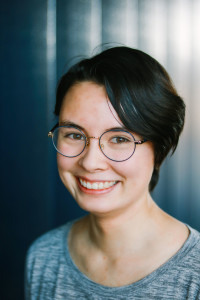 Dana Steketee's career goal is to see her name in the credits of a film or TV show.
But Steketee doesn't want to be an actor. She's eyeing a behind-the-camera profession, such as film editor, script supervisor or production assistant.
And she believes the Digital and Film Arts program at Pima Community College is the best way to get the hands-on, real-world education that will help her succeed, whether she chooses to continue her studies at a four-year university or to find a job.
Steketee's love for film stems from an interest in anime (Japanese cartoons) and '90s-era punk rock (Sum 41 and Blink-182). On her computer, she put anime clips to music and posted them to YouTube. That led to entering and winning contests at conventions such as Phoenix Comicon, and it became clear to Steketee that her hobby could lead to something more.
"I could see myself editing all the time – actually making money out of it," she said.
Hands-on film editing and digital arts experience
Steketee realized she would need formal education to complement what she had learned on her own. She surveyed programs at Arizona State University and the University of Arizona but picked Pima after deciding that a university was too overwhelming.
"Pima seemed to be the better fit. There was a lot of good feedback on Pima's professors. They have a lot of actual work experience rather than just an academic view," she said.
Steketee likes that much of the learning is project-based: "An industry portfolio will get you hired rather than a degree."
Studying at Pima also connected Steketee to such opportunities as a recent workshop/seminar put together by the Arizona Film and Digitals Arts Program to help train a new generation of production assistants.
"It was an amazing experience," she said.
Steketee attends school part time, and appreciates Pima's flexible scheduling, which allows her to mix studies and work. Through her freelance gigs, she has worked on local productions in several roles, including editor, script supervisor (helping actors remember their lines) and continuity supervisor (ensuring that a scene maintains a consistent look). She also learned at Pima the many different types of equipment needed to make a film, such as the platypus, a type of clamp.
Steketee plans to graduate in May 2022 and is pondering a transfer to ASU's up-and-coming Sidney Poitier New American Film School. She believes she can carve out a career in Arizona.
"My goal is to keep working and see my name in the end credits, or even better, at the opening credits!"
View a class video project by Dana at bit.ly/danahorror
Learn about Pima's Digital and Film Arts program at pima.edu/digitalarts